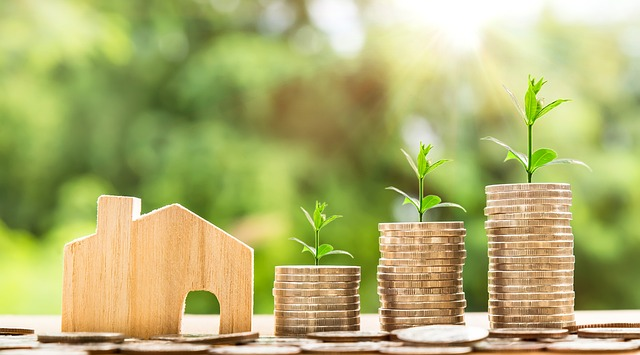 How To Correctly Price Your Home For Sale
Deciding the price of your home can make or break the deal. Arguably, one of the most important factors in successfully selling your home is putting the correct price tag on it when it's time to list your property. While you are struggling to get the maximum value, overpriced listings will effectively turn away potential homebuyers. Similarly, lowering the value to attract purchasers can push you to the bottom-pit where you might end up facing a significant loss.
Therefore, whether you are hiring a knowledgeable team like Amy Stockberger Real Estate or listing your property on your own, knowing how to price your home can be time-consuming, challenging, and risky for beginners who lack the experience.
For that purpose, arriving at the correct home pricing entails various advantages to homeowners. Besides generating more home viewings and qualified leads, you will reap maximum value for your money and boost your seller confidence.
So, if you've come across the dilemma of properly pricing your house in Sioux Falls, South Dakota, refer to this guide to garner correct pricing advantages in the city's real estate market.
Step 1: Use Comparative Market Analysis (CMA)
Working with a real estate agent will automatically lead you to do a comparative market analysis. For solo home-sellers, you must do your own research online to pull comparable listings of the neighborhood. Filter out the sold properties that are closest to yours in Sioux Falls over the last three months.
What Is A CMA?
The Comparative Market Analysis (CMA) is a compilation of all recently sold properties of a particular area condensed into data form, including house details, the days it remained listed on the market, and the final price it was sold for.
Ask The Professionals
Homeowners often ask real estate agents to bring them the CMA so you can consider hiring one or get an independent appraiser to provide you with a close estimate of your home value. The pros at Amy Stockberger Real Estate can help you with a CMA and a Home Evaluation. You can request one here: https://www.amystockberger.com/free-home-evaluation/.
Narrow Your Timeframe
For solo research, make sure you have your timeframe narrowed as little as possible. It will help you gauge the competitive market prices much better. Importantly, the comparable homes should generally be limited to a radius of ¼-mile to ½-mile of your house unless the property is located in a rural area. Even better, they should be (almost) the same age as your house and preferably the same size.
Step 2: Assess the Desirability
Put aside the emotional attachment to your house and step into the buyers' shoes. Assess the desirability of your property honestly by looking at the finer details. Is your home close to the main street? What about nearby railroads and freeways?
It's important to shift the perspective to that of a purchaser and understand the pros and cons of your house in terms of location, structure, and vicinity. At times, two houses across the same street can vary by as much as $100,000 due to differences in appeal.
Step 3: Review Active, Sold, Expired, and Withdrawn Listings
The best learnings can be taken from the failures of others. Look for any active, expired, or withdrawn listings that were re-listed to find out their house pricing mistakes or how long the listing has been on the market. Compare the prices they were listed at and the prices they closed the deal with.
Consider Multiple Properties
Consider more than three properties for this exercise. Another important point in knowing how to price your home is studying the patterns of the listings that failed to hit their goals.
Try to gain insight into their house pricing mistakes, including any common factors that reveal the reason why they didn't sell on their listed prices. Bottom line: this third step is to learn from the mistakes of past sellers.
Step 4: Correct Home Pricing
Next comes the part where you have to put the price tag after doing your homework. To begin with, you have to take a few factors into consideration when listing your home, no matter how pricey it may appear. These aspects include the house's construction cost, a marginal profit, and your mortgage cost (if applicable).
Review Neighborhood Pricing
Once you've reviewed and compared final pricing in Sioux Falls, determine the pricing band of the neighborhood. If you're able to figure out the pricing band, you have a huge chance of attracting qualified buyers.
Find Your Price Band
For instance, if most of the houses in a neighborhood are sold at similar prices, the next few homes will start listing at a higher price – generally with a difference of around $15,000. Your price band is the less crowded price-point that falls between this $15,000 gap in the home values.
Write Your Price Simply
The third consideration in pricing homes is the old-school practice of quoting definite values instead of random, obscure ones. Prices such as $299,900 read much more affordable than the century price of $300,000. Similarly, $276,375 is quite distracting for buyers and should be avoided.
Consider Your Bottom Line Price
And lastly, the fourth point to consider is the bidding war. Some sellers prefer to list asking prices comparatively lower than their intended final quote. Although this strategy can work it's not always guaranteed. If you are banking on winning the bidding war after attracting leads, it might jeopardize your impression in the market.
Step 5: Reduce the Price (if You Feel Like It)
More than 60 percent of the home sellers revise their listed prices later. Therefore, if you find the urge to reduce your asking price in the inventory, don't hesitate to do so. It's better to obtain your correct pricing benefits by tweaking the listed home prices instead of sticking with the quote and watching your listed property be pushed back over time.
As another tip, quell the temptation to immediately tweak the price if you plan on it. Be patient, do more research, plan ahead, and make one big correction to your listing instead of multiple revisions.
Get Help from Real Estate Professionals
Properly priced homes in and around the Sioux Falls area are essential to delivering expected advantages that come with real estate investment. Just as you had purchased the property years ago, you must consider requesting help from real estate professionals like Amy Stockberger Real Estate or plan on spending plenty of time topping up your knowledge of home-selling before listing it on the market.
Find Your Path
Whichever path you choose, make sure you avail the correct pricing benefits and keep seasonality, market value, and inventory under keen consideration. The experts at Amy Stockberger Real Estate are here to help. Whether you prefer to give us a call or fill out a contact form, we look forward to connecting with you!