Remember these days?
The sun-filled days when outdoor living was easy and views like these were spectacular?
Those days will return before you know it – and this home will be ready for them.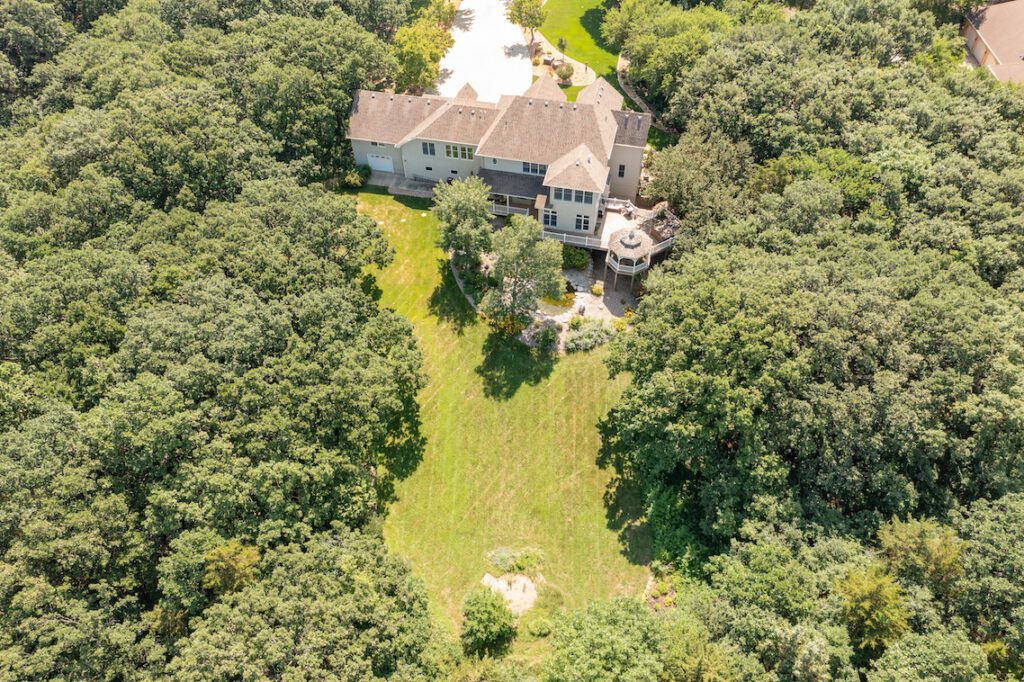 Located at 300 N. Fairway Circle, this five-bedroom walkout home sits on a gorgeous, secluded 4-acre site in the sought-after community of Brandon.
"This castle-like home is such a gem," listing agent Amy Stockberger said. "The craftsmanship is exceptional, and the setting is incredible."
Designed with plenty of sun-filled space, the home easily accommodates households of all sizes and interests.
"The layout of this home offers something for everyone, especially if you love to entertain and appreciate luxury living," Stockberger said.
The deluxe owners' suite features a sunroom and double-sided fireplace.
And the walkout lower level includes a full wet bar, game area and tons of space to relax.
"The lush outdoor living is truly spectacular in this home," Stockberger added. "From the wraparound porch to water features and a saltwater hot tub, you'll want to start planning your move now so you can take full advantage of every beautiful day ahead."
This Executive Home is listed at $1,525,000. For  information, contact Amy Stockberger at 605-731-9597 or amy@amystockberger.com.
If a new luxury home is in your future, Stockberger says to stay tuned for more homes coming into the market.
"We know buyers are ready and waiting, and we're excited by what we're seeing in the weeks ahead," she said.
Here's a hint of what's to come from Amy Stockberger Real Estate:
A luxury home in popular northeast Sioux Falls, perfect for those who appreciate a more modern, design-forward home with fabulous space for the entire family.
A beautiful new BH Construction waterfront home in the fast-growing community of 9 Mile Lake in Tea.
A whole neighborhood of beautifully constructed luxury twin homes and villas on the water in 9 Mile Lake in Tea with plenty of options for customization.
A stunning acreage in Brandon filled with upgrades and high-end amenities.
A couple of McKennan Park honeys that will go quick, so get on the list to view as soon as you can.
"We have some exceptional homes to offer soon as we begin the year," Stockberger said. "And remember, there are always life situations, planned and unplanned, that lead people to move. We likely have gorgeous homes coming to market we haven't even seen yet, which is why it's so important to build a relationship with our team today. This is not a market where browsing online is likely going to lead to your dream home. Connect with us today so we can begin becoming your Lifetime Home Support team."