With the exception of a few recent days, it's starting to feel more like spring, and the real estate market is starting to look more like spring.
News about Logan (pictured below) after some thoughts about inventory!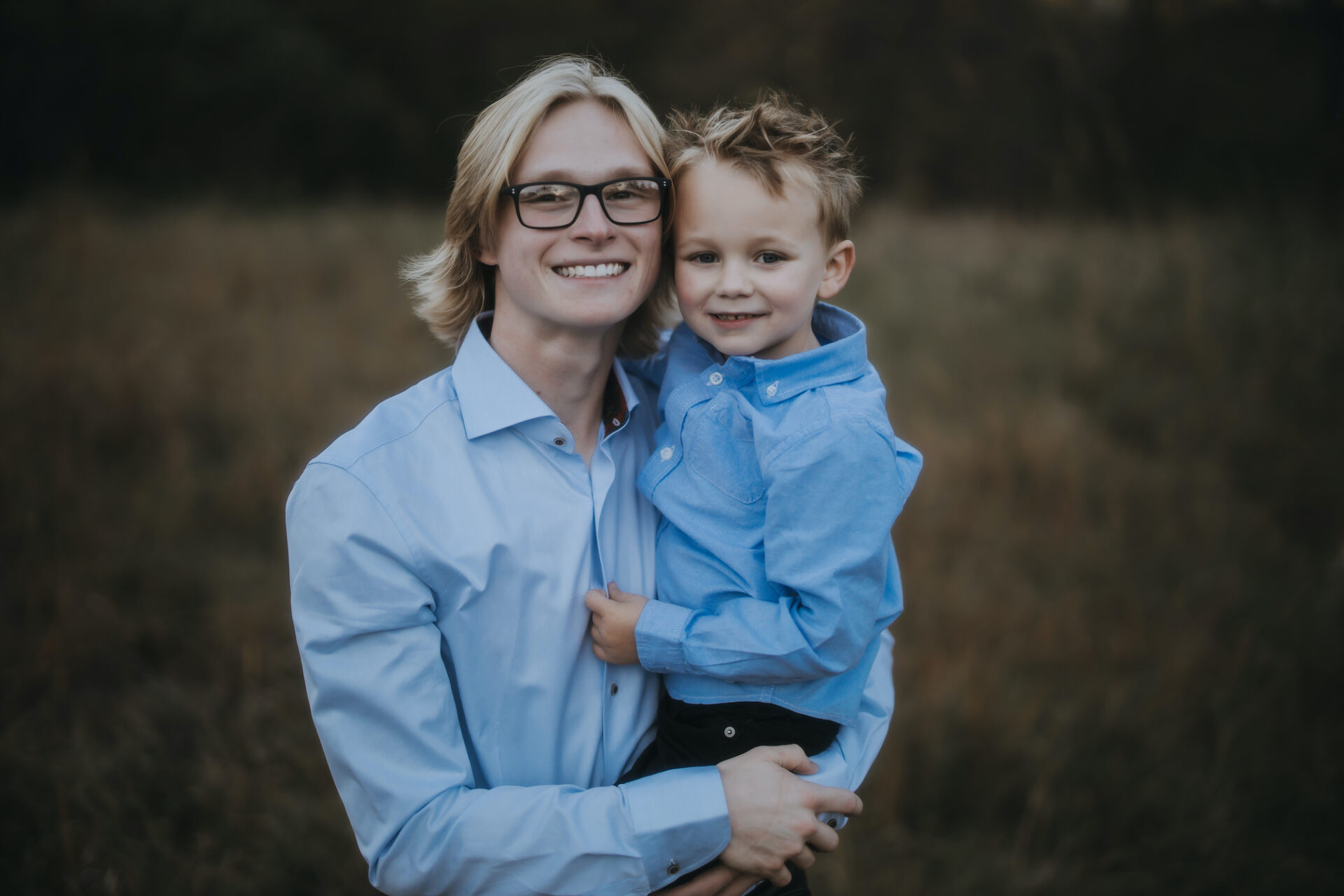 In our case, it's not flowers ready to bloom but inventory.
And I know many of you will be glad to know that based on what we are seeing now, we will have more and more options coming up for our local and relocating buyers very soon.
The "normal" seasonality typically sees the spring real estate market starting around the middle of February, as long as the weather permits. However, 2022 hit the ground running, which could be related to mortgage interest rates continuing to tick up, ringing true to the Federal Reserve announcing plans to raise the interest rate a minimum of three times this year.
Inman News, our industry's leading real estate news source, recently reported a finding from a recent analysis by Redfin that when mortgage rates were at their all-time low of 2.71 percent, a buyer who could afford to make a $2,000 monthly payment – including mortgage, taxes and insurance – could buy a house for $425,250. With rates at 4.1 percent, the same buyer could not qualify for houses priced above $375,750 — a difference of nearly $50,000.
The Sioux Empire's growth pattern does not impart to home prices going down though, so if you are waiting for a "dip" in the market, you likely missed it. When the interest rate and home values rise in unison, buyers lose buying power. It's a big incentive to jump into the market now.
Homes are appreciating faster than ever, making it an amazing time to buy in the Sioux Empire. There is no investment I know of like real estate that you can make money in and memories at the same time.
2022 also brings a fun new addition to Amy Stockberger Real Estate – and lots of fun memories for me to soak up: Our oldest son, Logan, a senior at Lincoln High School, recently completed his real estate license.
Fun little family fact: He is the fourth generation of real estate entrepreneurs in our family. My paternal grandfather was a Century 21 agent in Canton for a bit, and my dad was my first broker when I got into the business.
Logan has worked with us on the administration side since last year, but he likely could have gotten the bug for real estate when he attended his first closing at 2 weeks old.
Eighteen years ago, with a new mom and newbie real estate agent, Logan didn't have a choice whether he wanted to help sell real estate. The extra cost of child care wasn't a financial option at the time, so he was in tow, like it or not.
In the beginning of my career I did A LOT of open houses, which meant Logan did A LOT of open houses. As he got older, he would ask on the way to each one if it was vacant or not, always hoping it was vacant so that in between guests walking through the home we could play a game of some kind without all the distracting furniture in the way like at our house.
Logan dressed in seasonal themes also became the photos we'd use in our marketing, which was a very DIY approach.
We would play the game Guess the Price at each house before we went in, and he got better and better at it very quickly, which I thought was amazing.
When my team consisted of just my sister, my first buyer's agent, myself and an assistant – now one of our top producers – Logan would take his afternoon naps on the floor of our office wrapped up in blankets. We would turn off the lights and "whisper work," taking all calls by tip-toeing out to the hallway.
Closings were his favorite appointments besides open houses, and he judged them based on the goodies they had. The closing companies weren't remembered by their names but rather "the one with the glass candy jar AND cookie selection," the "one with the warm cookies," the "one with the kids play area," etc.
Since I couldn't expect every showing appointment on the weekends and weeknights to simply be OK with a kiddo in tow, we had to make sure he was well mannered and polite at those appointments he was taken to. At a very young age, he shook hands firmly, but not too firm, and looked strangers in the eye and greeted them with a quick "Nice to meet you. I am Logan."
As a green, first-time mom, I thought it was a good idea to teach him some basic negotiating skills as a 3-year-old: Never split the difference, don't negotiate against yourself. I was unaware of the innate negotiating skills a toddler could possess. He was a clever 3-year-old and won many battles. I "failed forward" on that one and have left some of those lessons out of youngest son Legend's playbook.
Legend and Logan are 12 years apart, so Log was an only child for a good majority of his life, and right or wrong, he was very adultified.
We talked, I am sure, ad nauseam about work ALL the time. With Adam and I as partners, how could we not? Logan has had strong opinions about many of our ventures since he was young. We live by the motto of having Ph.D.s in Failing Forward. We don't lose, we learn, and just pivot and try a different way. Adam and I have looked back many times and shrugged with the knowing look at each other of "well, he was right about that one."
One of my all-time favorite memories of 4-year-old Logan was he and I showing clients of mine a beautiful home on the east side of town. I had shown my clients a myriad of homes that morning without the aid of my little helper, and we were going back to look at what seemed to be their top contender, this time with Logan in tow.
We walked into the home, and the view was spectacular — floor-to-ceiling windows in the living room overlooked a private wooded yard. Logan did not miss a beat. He quickly took off his green bug rubber boots, dropped his coat on top of them and walked right to the living room with both arms spread wide and exclaimed in awe, "Mom, THESE windows" and then took a hard right into the kitchen and gushed, "and THIS kitchen." Mrs. Buyer looked immediately at me, smiled and said, "Oh, so you brought the closer."
As most of his elementary teachers could attest to, Logan has always enjoyed visiting with others, even the teachers. After he was in high school, I saw the cute shirts that came out saying "Dr. Teacher, I talk to everyone, so moving my seat won't help." That would have been a fun heads-up for those sweet teachers back then.
I remember a saying my aunt would repeat often as our littles navigated the world on their own terms: "It will serve them well later." And indeed that does now, and it helped him navigate the simple things we would have him do for us to build that communication style with the world. He often was tasked with calling the front desk at hotels with simple requests or ordering pizza at home via phone.
We were in Las Vegas when 9-year-old Logan was tasked with making our Thanksgiving supper reservations at a Japanese restaurant. The woman on the other end had to be wondering what in the world this 9-year-old voice on the other end was up to, but we ate like kings that night thanks to him.
As part of Logan's required curriculum by the University of Mom and Dad Stockberger, besides his training here at Amy Stockberger Real Estate, the next year includes attending an array of conferences, live motivation training, Masterminds to participate in and required books to be read or listened to. The subject matter varies from real estate-related, leadership, law of attraction, mediation, mental strength training, economics, accounting and some good old-fashioned entrepreneur growth strategies. We don't feel there is a one-size-fits-all education program. Everyone learns in a different way and style.
As he embarks on this next chapter of his life, we couldn't be more proud to have him come grow with us and help us see things from the perspective that is so uniquely Logan that we have appreciated his whole life. And as long as he is working toward a Ph.D. in Failing Forward, he will never lose.